For 35 years, MIUSA has been changing the lives of people with disabilities through its innovative leadership exchange programs and by bridging the global disability community with the international development and exchange fields. We're proud to count 2300 alumni from 135 countries as our MIUSA family, plus an entire extended family of current and former homestay families, community supporters, funders, staff, volunteers, interns, board members, and partners…that extended family includes YOU!
Join us for MIUSA's 35th Anniversary event as we celebrate all of those who have helped shape MIUSA to be what it is, and what it will be in years to come.
Event Details

Date: Thursday, August 18, 2016
Time: Doors open at 6:45 pm, event 7-9pm
Location: Temple Beth Israel in Eugene, Oregon (1175 E 29th Ave)
Accessibility: The venue is wheelchair-accessible and ASL interpreting will be provided.
Enjoy delicious hors d'oeuvres, desserts, and mocktails as you mingle with other passionate MIUSA ambassadors. Our special guests of the evening are delegates of MIUSA's 8th Women's Institute on Leadership and Disability (WILD) exchange program. These 20 disabled women activists are traveling to Eugene from 20 countries:
Armenia, Bangladesh, Botswana, Colombia, El Salvador, Ethiopia, Haiti, Kenya, Liberia, Malawi, Myanmar, Nepal, Nigeria, Panama, Philippines, South Sudan, Tanzania, Uganda, Uruguay, and Vanuatu. You will have the opportunity to hear their stories!
You won't want to miss this high-energy and fun-filled night! Proceeds from ticket purchases, sponsorships, and donations for this event directly support MIUSA's WILD program and other work to advance disability rights and leadership globally (sm). Thank you for your support, and we look forward to seeing you there!
Ticket Prices
3 Ways to Purchase Your Tickets
All tickets must be purchased in advance, and seats are limited. We expect to be sold out by June 1st, so don't wait!
Online: Purchase your tickets online using your credit card through PayPal's secure website. No login required – just click on the links above.
Mail: Send a check made out to Mobility International USA to the MIUSA office (address: 132 E. Broadway, Suite 343, Eugene, OR 97401, ATTN: MIUSA Celebration Ticket).
Phone: Call the MIUSA office at 541-343-1284 to purchase your tickets over the phone using your credit card.
Other Ways to Show Your Support
Can't attend in person? Celebrate with us from wherever you are!
Make a donation to MIUSA. Be sure to designate your donation for WILD!
Be an event sponsor. Whether your organization or business is committed to supporting human rights, community ties, or both, we can get your name out to over 100 people who will be attending the event. Contact us to learn about sponsorship levels and benefits.
Our Generous Sponsors
Thank you to all of our sponsors and donors for making this event possible. We wish to give special recognition to our major event sponsors:
Emerald Sponsors ($7,500 and above)
MIUSA Women's Leadership Fund

Open Society Foundations

University of Oregon, Division of Equity and Inclusion

Ruby Sponsors ($5,000 and above)

Gold Sponsors ($3,500 and above)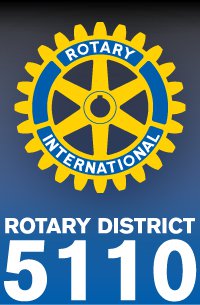 Silver Sponsors ($1000 and above)
Springfield Rotary Club

Eugene Rotary Club

TiLite

Tim Stein Charitable Donation Fund

Palo Alto Software

Hershner Hunter LLP
Verbal Auction Items
Be ready to bid on these fabulous items donated by community supporters:
Dinner and Show at the Shedd
This verbal auction item is an exciting opportunity to have dinner at the marvelous Shedd Institute with its cofounders Ginevra and Jim Ralph. This item includes dinner for two people as well as two complimentary tickets to a Shedd performance of your choice, subject to availability. This item must be used within 12 months from August 18, 2016. The John G. Shedd Institute for the Arts, or The Shedd Institute, is a performing arts company, cultural arts center, and community music school in Eugene, Oregon. (Note: Offer not available for Michael Feinstein or Wynton Marsalis shows.)
45 Minute Golf Lesson with Professional Golfer Casey Martin
This is an exclusive opportunity to receive a 45 minute group golf lesson for up to four people with American professional golfer Casey Martin. Casey turned pro in 1995 and in May 2006, he was named head coach of the University of Oregon's men's golf team in his hometown of Eugene. Oregon won the 2016 NCAA Division I Men's Golf Championship. The date of this session will be within one calendar year of August 18, 2016 to be determined by you and Casey, considering Casey's busy schedule. Casey will also work with you to coordinate a location ideal for perfecting your backswing, and this package also includes admission to the selected location.
Dinner for Four with MIUSA's CEO Susan Sygall at the Home of Tom and Patti Barkin
Join Tom and Patti Barkin in their beautiful College Hill home for an evening of fine food and company.  This dinner will be provided for four lucky guests. In addition to enjoying Tom and Patti's cooking, you will also have the pleasure of dining with MIUSA's co-founder, Susan Sygall, and her esteemed partner Tom Broeker. Tom is an accomplished vocalist and may be persuaded to serenade you with your favorite songs. This offer is valid for one year. Dates must be coordinated with the Barkins' and Sygall's/Broeker's schedules.
Half Case of Stanton Vineyard Wine
Whether you're a wine connoisseur or a wine "not-so-sure," be ready to host your next gathering with several bottles of your favorite Willamette Valley varietals. The winning bidder will receive a half case of wine from Eugene's Stanton vineyards which includes pinot noir, pinot blanc, and pinot gris.
Half Case of Silvan Ridge Winery Wine (available for 2 separate bidders)
Silvan Ridge Winery was founded in the southern Willamette Valley near Eugene, Oregon in 1979, a time when only a handful of true believers foresaw the incredible potential of Oregon as a world-class wine region. Today its winemaking team is committed to crafting wines that express the character and complexity the Willamette Valley is known for. Varietals include Tempranillo, Cabernet Sauvignon, Pinot Noir, Syrah, Early Muscat, and Viognier.