Access to Exchange Externs for Winter 2022! Our third cohort was comprised of people with disabilities around the world who are alumni of both inbound and outbound international exchange programs. These externs worked on their own virtual outreach projects to promote the participation of people with disabilities in international exchange opportunities. Their projects included webinars, blogs, and a disability culture information hub.
Read more about our Access to Exchange Externship opportunities for both Inbound and outbound Alumni of an exchange program from another country to the U.S. and Outbound Alumni of an exchange program from the U.S. to country abroad. Visit NCDE Access to Exchange Externship.
Access to Exchange Externs
Inbound Externs: Other Countries → U.S.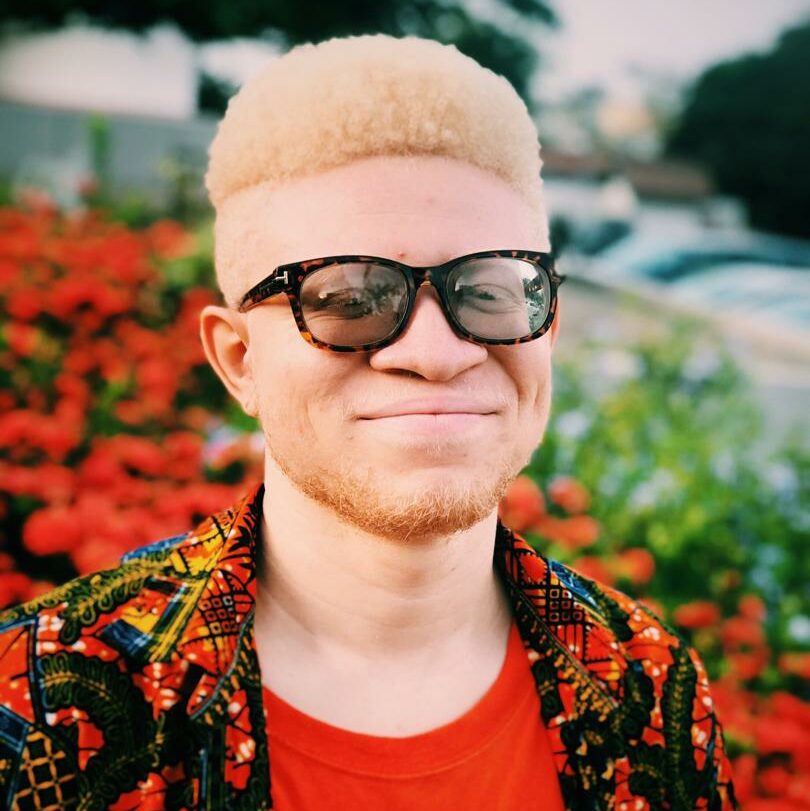 Prince-Obed Balika
(He/Him/His)
Prince-Obed Balika is a 24-year-old Ghanaian who holds a Bachelor of Law degree from the University of Ghana, Legon. He is an albino and has partial visual impairment.
Prince is a disability rights activist and currently works at the Ghanaian National Council on Persons with Disability in Accra. He wishes to be able to further his education with an LLM in International Human Rights Law.
Prince is an alumnus of the US Department of State's Kennedy-Lugar Youth Exchange and Study (YES) program; he lived with a host family and attended school in St. Louis, Missouri, during the 2015-16 academic year. It was during this exchange program that he had the opportunity to attend a workshop for young leaders with disabilities on the YES and FLEX (Future Leaders Exchange Program) organized by MIUSA, and funded by the State Department.
During Prince's exchange year in the US, he participated in volunteer activities in his host community of St. Louis, Missouri, including a food packing project and refurbishing the household of an elderly woman.
His hobbies are listening to music and playing with his dog. He is outgoing and adventurous and likes to interact with people and travel as much as he can. He also loves movies, especially comedies and movies reprising historic events.
Project: Prince hosted a webinar session bringing together Ghanaian presenters with disabilities to share their exchange and international volunteerism experiences abroad, including various disability-related accommodations they used. The session also addressed various avenues available for persons with disabilities to undergo international exchange programs and volunteer activities.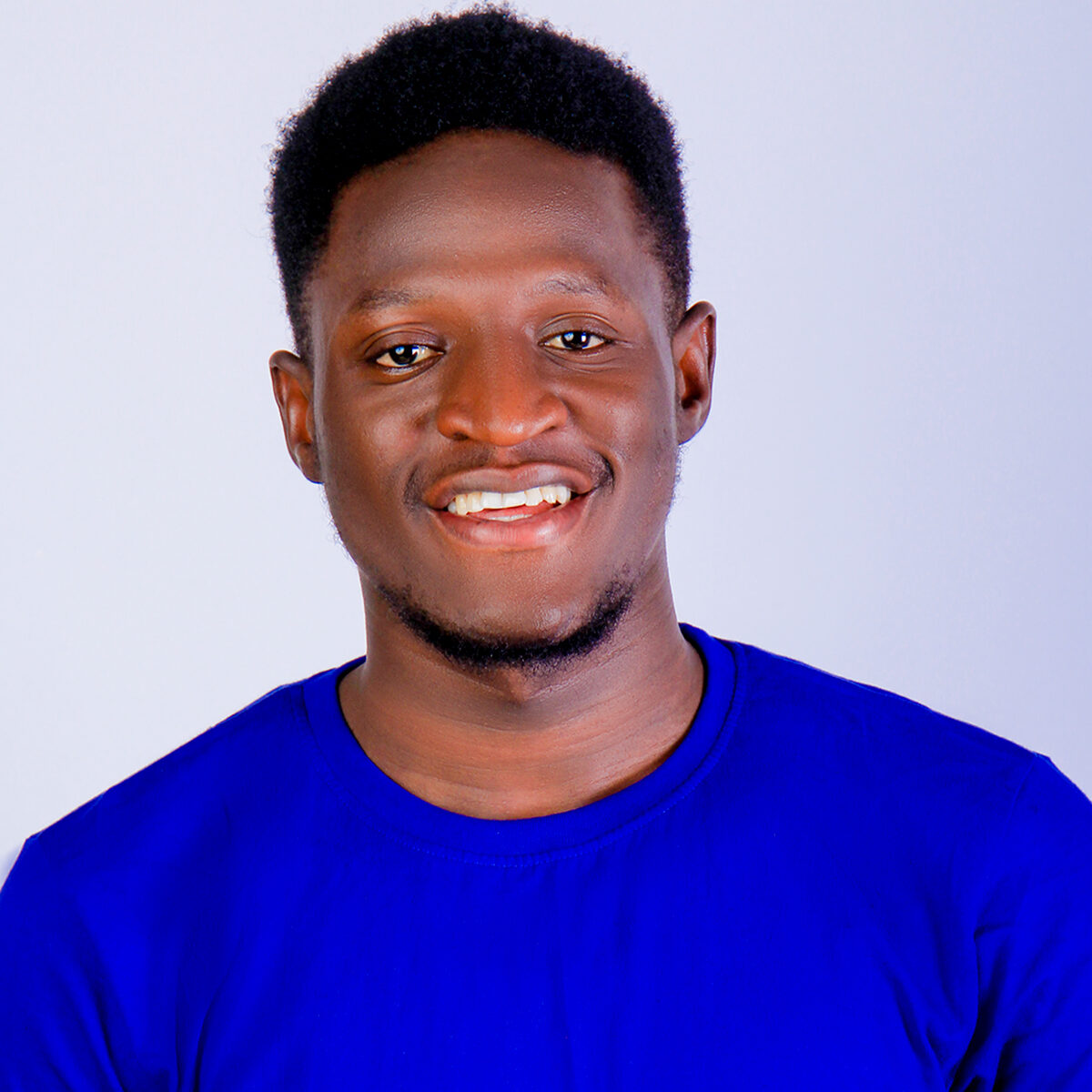 Nehemiah Danjuma
(He/Him/His)
Nehemiah Danjuma, from Nigeria, is a 2016 alum of the Kennedy-Lugar Youth Exchange and Study (KL-YES) Program. During his exchange program, he was hosted in Arvada, Colorado and attended Rocky Mountain Deaf School where he participated in clubs, literary competitions, cultural presentations, and completed over 100 hours of volunteer service. Upon returning home, he continues to volunteer and give back to his community through projects that promote sign language learning, inclusion, and accessibility.
Recently, he completed an alumni workshop in Alexandria, Virginia held by AFS-USA and titled the YES Designed for Inclusion: Training of Trainers Workshop. The workshop, funded by the State Department through the YES Program was provided for YES alumni with disabilities or an interest is disability rights.
As a promising YES student, Nehemiah's essay was the Grand Winner of the 2016 National Literacy Competition held by Gallaudet University, winning him a trip to Washington DC to receive his award at the final ceremony. Currently, Nehemiah is a fourth-year law student at the University of Ilorin, Nigeria. He is active in several organizations on campus and currently serves as Director of Programs, National Association of Nigerian Deaf Students (NANDS).
Project: Nehemiah hosted a webinar for young Nigerians with disabilities to learn about how to study in the USA through opportunities like the Youth Exchange and Study (YES) Program.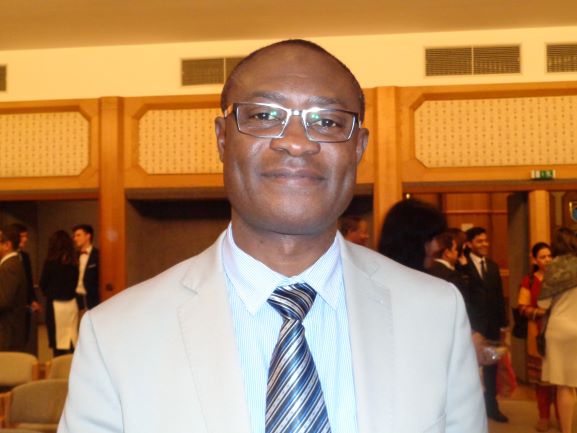 Godwin Irokaba
(He/Him/His)
Godwin is an academician and an external relations officer at the University of Calabar, Nigeria. He obtained his Master of Arts degree from Gallaudet University, Washington DC, and a Ph.D. from Masaryk University, Brno, Czech Republic. He specialized in Inclusive and Special Education. Godwin is passionate about enhancing the capacity of teachers in the design and implementation of inclusive best practices in the classroom, as well as promoting disability inclusion in the framework of the CRPD, SDGs, and local Disability Acts. His hobbies include traveling and meeting new people. Godwin has a knack for learning new skills and adjusting to new roles. His catchphrase is: inspire others to aspire.
Project: Hosted a webinar to educate Nigerians with disabilities about opportunities to study in the United States. The webinar included Nigerians with disabilities sharing their experience in the U.S., knowledge of programs, and scholarship opportunities.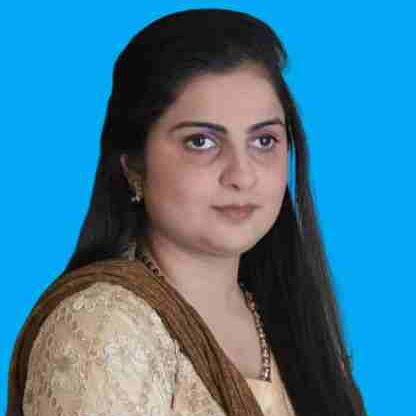 Arisha Karim
(She/Her/Hers)
Arisha Karim is pursuing a master's degree in Public Policy from the Pakistan Institute of Development Economics, one of the renowned economic institutions in the country. She completed her bachelor's in economics from Government College University with distinction. She received a Global UGRAD Pakistan scholarship, sponsored by the US Department of State, to participate in a semester exchange program in the United States. Arisha completed that semester with several achievements. She did approximately 65 hours of community service, although only 20 hours were required for the scholarship. Moreover, she joined various academic clubs like the United Nations model club, the accounting & finance club, and a public speaking club. She aims to take competitive exams in Pakistan and wants to join the bureaucracy in Pakistan. She likes to watch political shows and documentaries in her spare time. She would like to contribute to projects which improve life for disabled communities in Pakistan.
Project: Arisha's project consisted of two parts. First, she hosted a webinar on programs and scholarships to study in the United States for Pakistanis with disabilities. Next, she wrote a blog post about programs and opportunities to study in the United States. One shared strategies to conduct research using the internet and Education USA resources, while another shared information on scholarships and fellowships for Pakistanis. Both included information about reasonable accommodations and disability-related considerations.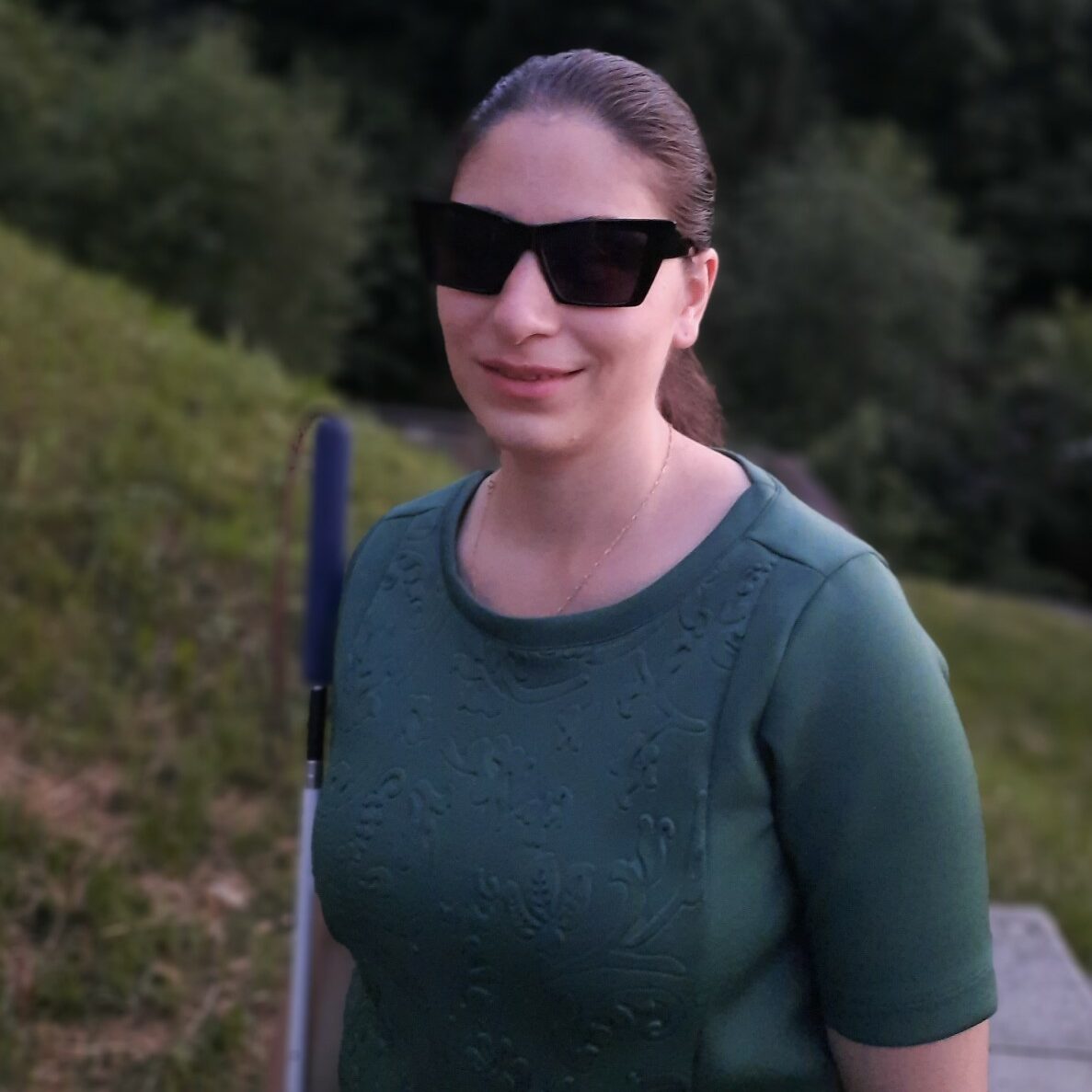 Mariam Mikiashvili
(She/Her/Hers)
Mariam Mikiashvili holds an MA in special education from the University of Oslo in Norway. She gives numerous lectures to raise public awareness about disability. Her goal is to inform future professionals in the field of disability, such as rehabilitation specialists, occupational therapists, orientation and mobility trainers, special education teachers, psychologists, and speech therapists to improve their competence in working with visually impaired persons. Currently, she is a vice-principal of a school for the blind in Tbilisi.
Mariam is an alumnus of the U.S. Department of State Future Leaders Exchange Program (FLEX), which she participated in from 2004 to 2005. During her academic exchange year in the U.S., she had a chance to study at a public school while living at South Carolina School For Deaf And Blind and participating in different extracurricular activities there.
As a disability activist, she has participated in several international disability congresses, conferences, seminars, and workshops.
Project: Mariam hosted two webinars at two different high schools in Georgia, to educate young adults with disabilities about opportunities to study in the United States through programs like the Future Leaders Exchange (FLEX), which is sponsored by the US Department of State.
Outbound Externs: U.S. → Other Countries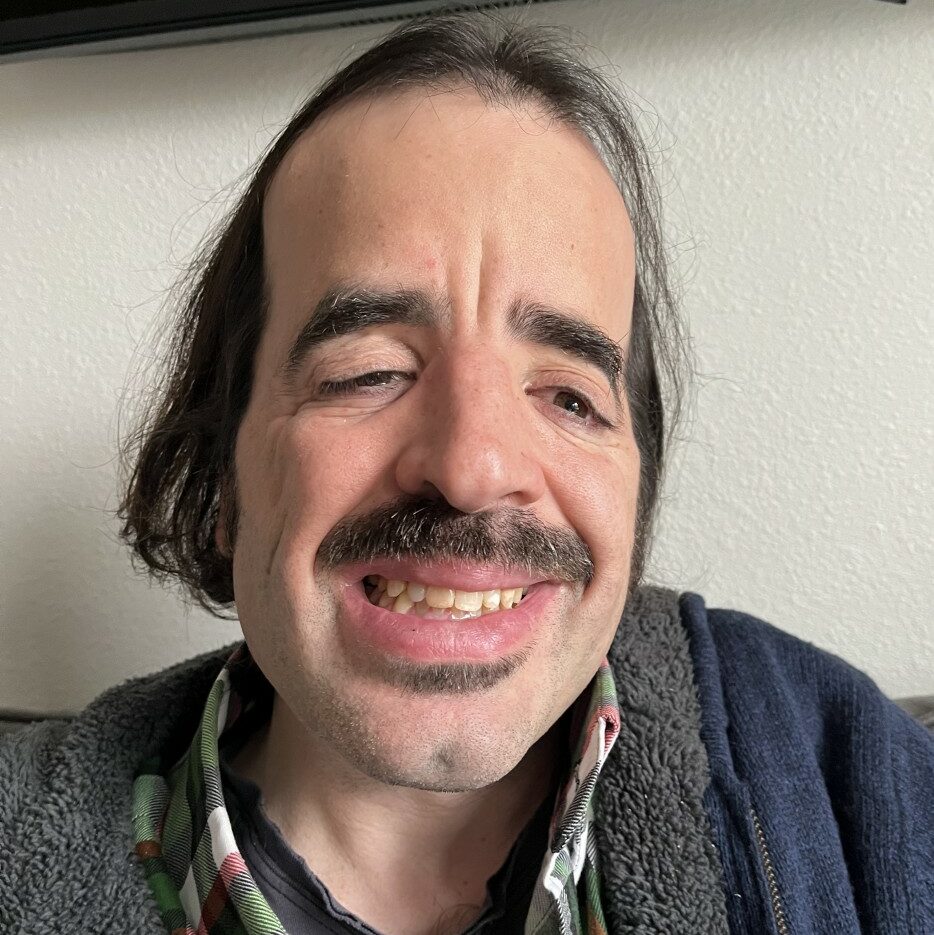 Trevor Attenberg
(He/Him/His)
Trevor is currently getting by as an accessibility tester at Portland Community College, Oregon. He recently returned from a sojourn in Hanoi, where he worked as a teacher and a musician. Along with music snobbery, his loves include hiking and birding. Less recently, he did some studying and avian research in Costa Rica. Prior to this, he enjoyed a semester abroad in Scotland, and another in Luxembourg as an undergrad. He's waiting for another strong gust to take him and his cane on one more adventure.
Project: Created an online guide for blind/visually impaired people on how to study or volunteer abroad.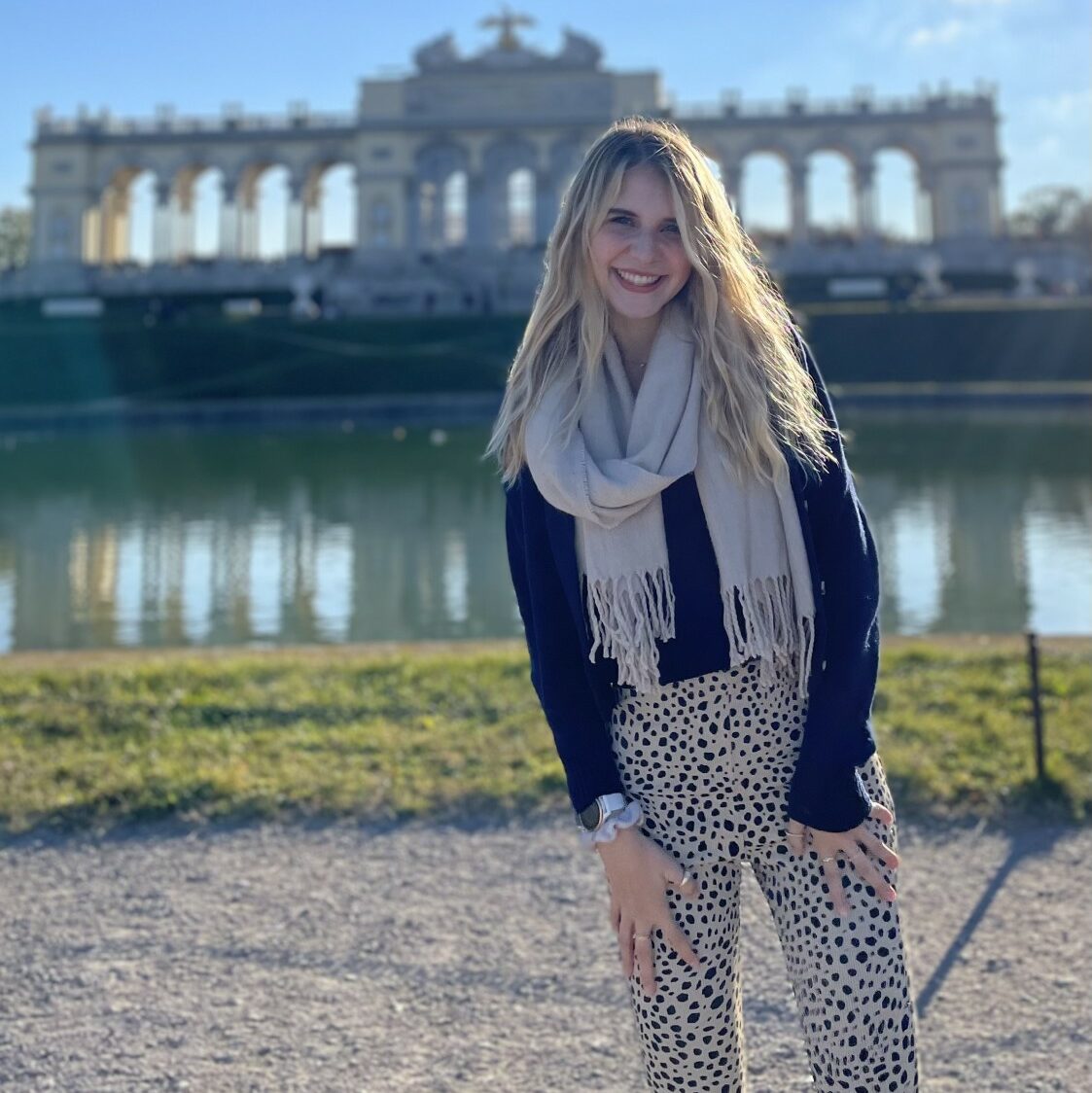 Kristen Popham
(She/Her/Hers)
Kristen Popham is a Fulbright English Teaching Assistant serving in Paris, France. She is currently teaching and coaching debate at a high school in Argenteuil, in the Parisian suburbs. She is also a volunteer teaching French and English to refugees. In Paris, she partners with a local NGO to research issues surrounding Maghreb identity and policing in France. Before going to France, she was a consultant for the U.S. Department of Commerce and a student of Government and French at the College of William & Mary. During her time in college, she benefited from exchanges to Montpellier, in France, and to Guadeloupe, in the West Indies. Next year, she plans to attend law school. For fun, she likes to listen to podcasts, talk about her two brothers (her best friends), and engage in public speaking activities!
Project: Kristen hosted a webinar on Fulbright fellowship opportunities for people with disabilities. She also wrote a blog post covering the topics, key highlights, and outcomes of the webinar.
The Access to Exchange Externship is an initiative of The National Clearinghouse on Disability and Exchange an ongoing project of the U.S. Department of State's Bureau of Educational and Cultural Affairs, designed to increase the participation of people with disabilities in international exchange between the United States and other countries, and is supported in its implementation by Mobility International USA.