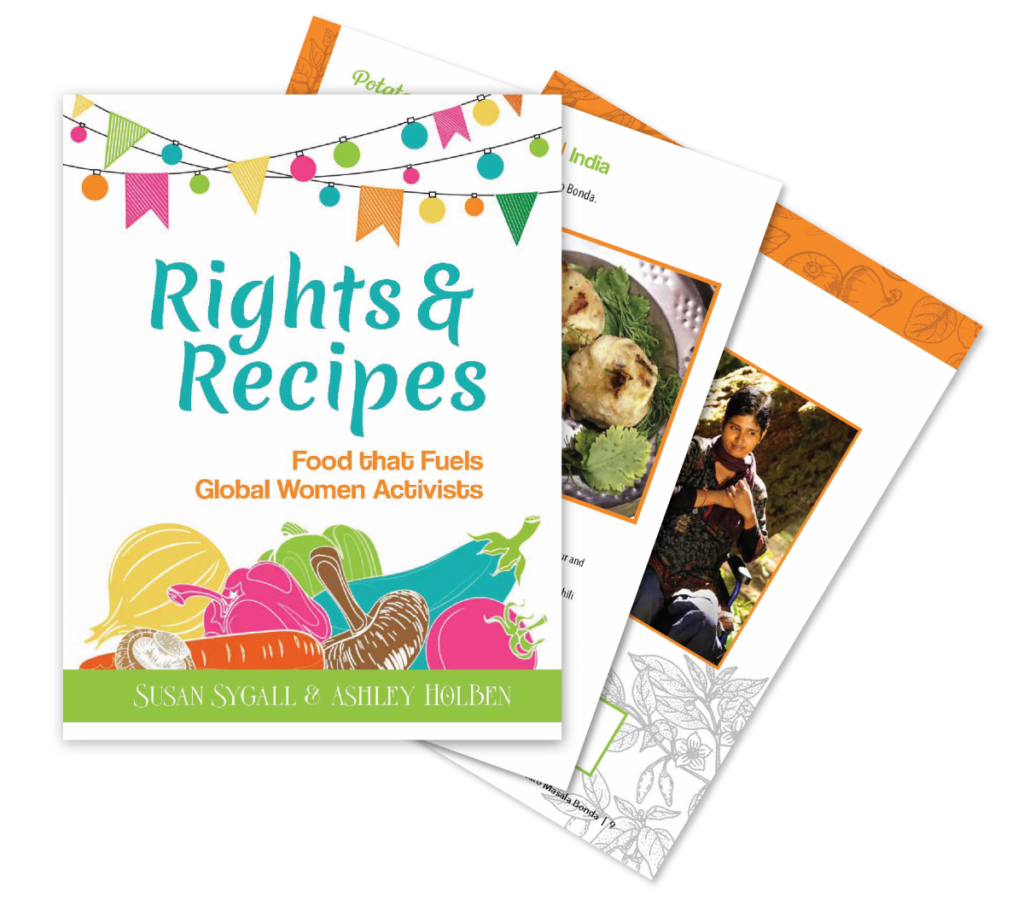 MIUSA joined forces with 12 WILD alumni to whip up Rights and Recipes, perhaps one of the first cookbooks created by disabled women activists who are breaking down preconceived barriers of what is possible and making transformational changes in their communities and their countries.
The book offers a dozen savory recipes from Jordan, Philippines, India, Bangladesh, Armenia, Fiji, Nepal, El Salvador, South Sudan, Canada and Peru. Dishes such as mouth-watering Mullah Bamyah from South Sudan and tempting Tandoori Salmon will transport your taste buds to faraway places yet can be prepared with ingredients found at most grocery stores. Each recipe is paired with a short vignette about the activist and the personal meaning they extract from their cuisine
"Cooking is an art using our creativity, patience and innovative ideas," says Anjana, an activist from Nepal. "Likewise, we use those same qualities when we advocate for our rights."

The book includes a poignant introduction by Chef Alex Askew, a nationally-acclaimed chef who writes passionately about the relationship between food and diversity, including racial, gender and disability identity.
Proceeds from this colorful, upbeat recipe book will be used to support MIUSA's signature program, the Women's Institute on Leadership and Disability (WILD), which builds a pipeline of disabled women leaders globally.
Order the book
Book price: $19.95
Shipping per book: $5.00 for U.S. domestic orders
Purchase your copy via PayPal (Note: No PayPal account required. Select "Pay with debit or credit card" to checkout as guest.)
Contact MIUSA to calculate international shipping, to order multiple books, or to request accessible formats.
Rights and Recipes: Food that Fuels Global Women Activists
Editors: Susan Sygall and Ashley Holben
Copyright 2021 by Mobility International USA