Read more about our Access to Exchange Externship opportunities for Alumni of exchange programs between the United States and other countries by visiting the main externship page.
History
For years, we sought out ways to educate the disability community about opportunities and strategies to study or volunteer abroad, and to encourage more accessibility enthusiasts to join the field of international education. We came up with the Access to Exchange Externship at the end of 2019. The mission: to offer a paid remote internship in which individuals with disabilities would share opportunities and strategies to study or volunteer abroad to their peers while jump-starting their international education careers. This agile program has pivoted and evolved to respond to unexpected circumstances like the Covid-19 pandemic and overwhelming interest from non-U.S. countries, and we think it will endure for years to come.
Externs Over the Years Project Highlights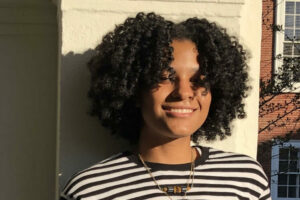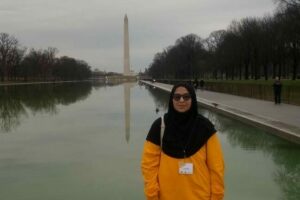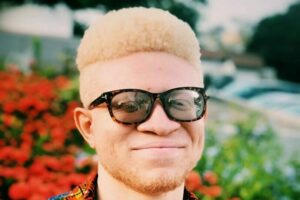 Bobbi filmed a video interview series to promote the benefits of international exchange to people with disabilities. Watch Bobbi's Video Series. NCDE Extern '20
To learn more about our Access to Exchange Alumni Externs and their projects visit the related links.
"I just wanted to say thank you for the externship opportunity this summer. I learned a lot of new things, and it was a really great experience. I hope that my guide will be helpful to a lot of people. I know that there are already a lot of challenges that come with studying abroad, and this program has helped me realize the added challenges and things to think about when you are studying abroad as a PWD."

Hannah Borg Extern '21
Inaugural Externship Cohort Presents
SESSION 8: MEET THE NCDE EXTERNS
"Innovation and Impact: NCDE's Access to Exchange Externships," held on August 21, 2020, featuring:
Sheila Xu, Extern
Johna Wright, Extern
Bobbi-Angelica Morris, Extern
"Every time I go abroad, I just feel this sense of empowerment and pride in myself and in the disability community, seeing that we're able to go abroad and that you always have people within the disability community to support you, if you ever need anything while you're abroad."

Johna Wright '20
The
Access to Exchange Externship
is an initiative of The National Clearinghouse on Disability and Exchange, an ongoing project of the U.S. Department of State's Bureau of Educational and Cultural Affairs, designed to increase the participation of people with disabilities in international exchange between the United States and other countries, and is supported in its implementation by Mobility International USA.