Co-founded in 1981 by Susan Sygall and Barbara Williams, Mobility International USA (MIUSA) is a disability-led non-profit organization headquartered in Eugene, Oregon, USA advancing disability rights and leadership globally.®
It's time to advance the rights of people with disabilities in society through infiltration. To achieve equitable opportunities through inclusion. We see international exchange or international development as a tool for improving the lives of people with disabilities globally.
We are changing how people with and without disabilities think about disability in countries around the world. We are building future advocates, including the need of women to be elevated within in the international disability rights movement.
To empower people with disabilities around the world to achieve their human rights through international exchange and international development.
To ensure a just, accessible and inclusive community in which the human rights, citizenship, contribution and potential of people with disabilities are respected and celebrated.
What an honor it has been to work with so many people around the world, both personally and professionally. The relationships we have made have enriched all of our lives. What a privilege to be part of this global community and to work with such excellent staff.
Challenge Yourself, and Change the World! ®
"We are only limited by our ability to dream of what is possible. At Mobility International USA, there is no shortage of dreams."
We are leading experts on a broad range of topics. Engage with us through partnerships, projects, trainings and programs to advance the rights of people with disabilities globally.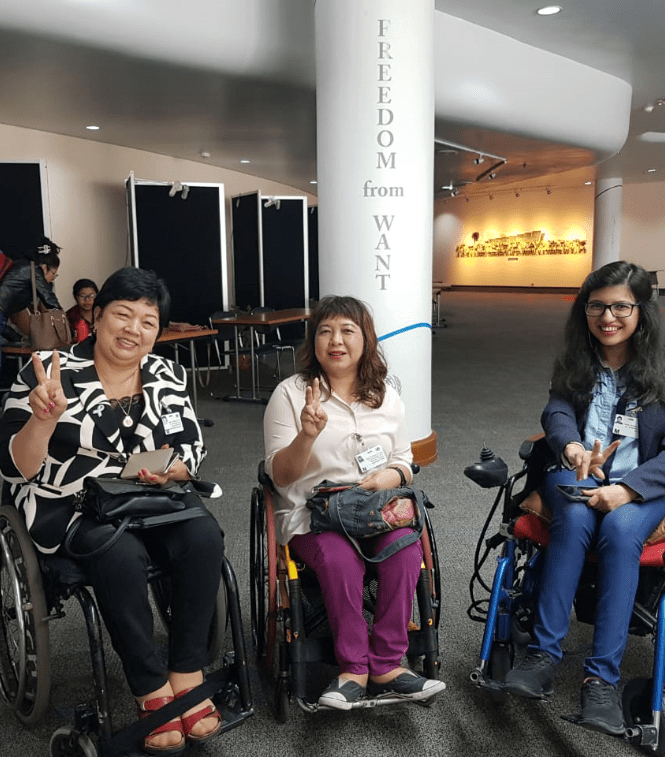 Accessibility guidance
Advocacy strategies
Bridging communities
Capacity building for disability organizations
Coalition building
Delivering keynote speeches and presentations for conferences
Developing curriculum and higher education courses on inclusive development
Disability inclusion consulting
Inclusive education and employment
Inclusive recreation and adaptive sports
International exchange and disability
Leadership training for disabled women and girls
Publications and resource development
Training and technical assistance
UN Convention on the Rights of Persons with Disabilities (CRPD)
We are incredibly proud of the team of experts with and without disabilities that make MIUSA a powerful organization and an invigorating place to work.
International Advisory Committee
The members of MIUSA's International Advisory Committee, launched in 2017, represent diverse fields and experiences. Their expertise and commitment to advancing disability rights and leadership globally will assist MIUSA to continue to reach its goals.
We believe strongly in the power of partnerships. Learn about our partners, networks and collaborations.
Employment and Internships